April 2019
| Mon | Tue | Wed | Thu | Fri | Sat | Sun |
| --- | --- | --- | --- | --- | --- | --- |
| 1 | 2 | 3 | 4 | 5 | 6 | 7 |
| 8 | 9 | 10 | 11 | 12 | 13 | 14 |
| 15 | 16 | 17 | 18 | 19 | 20 | 21 |
| 22 | 23 | 24 | 25 | 26 | 27 | 28 |
| 29 | 30 | | | | | |
Calendar

theblacksoulpack.forumotion.com

Current date/time is Fri Apr 19, 2019 6:23 am
We Don't Burn, we Shine!
Their howls echo through the dark night, sending fear into their enemies and comfort into their friends. They run through their lands like wildfire, their speed and strentgh legendary. The fire in their hearts are strong and bright, their will to survive strong, and their love firece. Their territory spreads over miles and miles of beautiful territory, where they live their lives, but you never see them far from each other. They love warmly, and fight firecly. They're as unstopable as a wild fire which tears through the lands, leaving destruction in its path. This is the home of the Fire Pack. Welcome stray!
High Ranks
Alphas:Leads and protect the pack. They're in charge of everything that happens within the pack, and leads the pack hunts and are in charge of choosing wolves to fill in ranks like the Shaman if that wolf was to die.
Male:
Xavier
Female:
Sasha
Betas:Are second in command and takes over when the Alpha(s) are away. They have almost as much power as the Alpha(s). They are second to eat and when on pack hunts are always up behind the Alpha(s). These wolves teach Apprentices how to fight.
Male:
Gnash
Female:
BlackHeart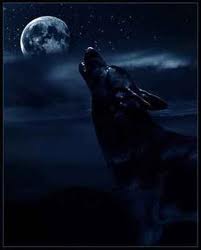 Deltas:Are third in command and is in charge when the Alpha(s) and Beta(s) are away. They run behind the alpha and betas when on pack hunts and are third to eat. These wolves are mostly in charge on training Apprentices how to hunt.
Male:
Female:
Gammas:Forth in command and are in charge when the higher ranks are away. They are Fourth to eat and teach Apprentices Stealth.
Male:
Female:
Shaman:Heals the worst injuries within the pack. This wolf teaches the healers how to heal.
Heather(F)
Commander:Is the Gaurdian of all the Warriors. The alphas usually join in on these training sesons, but it's the Commander's responsiblity to keep the Warriors in tip top shape.
Pack messages:
Hey guys! Just wanted to say thank you to Gnash for the awesome banners, and thanks to everyone for joining the pack. It means a lot to me, really. Please invite your friends and see if they're interested. I've plans if this pack grows. Maybe a pack war with another sounds nice, eh?
Your Alpha Male,
Xavier
Sign Up and Ranks

Topics
Posts

Last Posts
Welcome to the Fire Pack! Think you've enough fire in you to join? Well, we'll just have to see, now won't we?

1 Topics
79 Posts
Fri Mar 23, 2012 3:08 pm
Gnash
Woodlands

Topics
Posts

Last Posts
The land is here is old, evidence being the old thick trees that grow nearer the middle of the woods, the trees thinning only once you've met the border along its side. Water falls, lakes, and creeks are fruitful here. With that the vegetation is thick and green, making prey here fruitful. The weather only cools a couple of degrees during the winter, but is otherwise pretty warm in these woodlands.

1 Topics
214 Posts
Fri Mar 30, 2012 9:54 pm
Saphera
Fields and Meadows

Topics
Posts

Last Posts
Blood is spilt on this land. Here most wars happen, but during the best of times the lands here that aren't damaged are breathtaking. These are the perfect areas to catch large game like cape buffalo, musk ox, or elk. The prey here is plentiful.

1 Topics
25 Posts
Fri Mar 23, 2012 11:40 pm
Saphera
The Full Moon Acadamey

Topics
Posts

Last Posts
This is where you can rp as a lycanthrope. Welcome to The Full Moon Acadamey!

1 Topics
35 Posts
Fri Mar 23, 2012 11:44 pm
Saphera
Suggestions

Topics
Posts

Last Posts
Here you can give suggestions as to what ranks you think would be cool to add, or if you have a pack banner you'd like me to put somwhere. Anything you wish to suggest will be checked. Don't feel bad if the pack thinks it's a bad idea though.

0 Topics
0 Posts

In total there is 1 user online :: 0 Registered, 0 Hidden and 1 Guest
Most users ever online was 25 on Fri Jun 21, 2013 3:11 pm

Registered Users: None


No users have a birthday today
No users are having a birthday in the upcoming 7 days

Legend : [ Alpha(s) ][ Beta(s) ][ Delta(s) ][ Gammas ][ Medium Ranks ][ Medium/Lower Ranks ][ Low Ranks ]
Our users have posted a total of 381 messages
We have 24 registered users
The newest registered user is beraled
New posts
No new posts
Forum is locked